KUKI APP D.O.O.E.L.
Founded in March, 2016 KUKI APP D.O.O.E.L. has developed and launched Football AI. Their products have utilized cutting-edge technologies and platforms like Mobile, IoT, AI and more. We are team of highly motivated individuals, each with 10+ years of experience in the software industry.
We work from concept to delivery and we offer solutions that will ensure a successful product.
App Development
iOS App Development
Android App Development
Mobile App Development
Web Development
Web Development
Responsive Web Design
API Development
Frontend Development
Backend Development
We like to hear from You
Whether your want to work with us or partner with us, let's start a conversation. We're always excited to meet smart, talented people.
Aleksandar Aleksandrov CEO, Cookie App - Football AI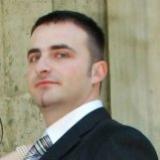 Aleksandar Aleksandrov is the founder CEO & CTO of Football AI, a mobile app for predicting football scores using machine learning. He is also the sole developer of the scores betting predicting algorithm and has overseen the full project growth and acquisition of new users. Prior to Football AI, Aleksandar has worked for several companies on developing their web and mobile solutions. His specialities are in mobile development using Ionic and Cordova. Before that he was the founder of ilovethismusic.com a website for searching music based on keywords. Aleksandar holds a Bachelors degree on Internet and Mobile technologies from Univerzitet 'Sv. Kiril i Metodij' from Skopje.